The Suez crisis of 1967 couldn't stop them; wayward sailing by the Edinburgh Duke couldn't stop them; a near-collision with Fastnet Rock couldn't stop them; and neither could stop them the establishment of European sailing.
Fifty years ago, a highly motivated and ambitious band of Australian sailors brought three yachts to Britain to take part in the Admiral's Cup and "Teaches the whole world the true skill of sailing", said one of the original crew, John Wigan.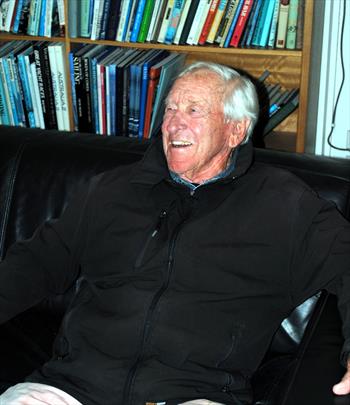 The triumph was the first major international ocean racing victory of Australia, and it was reported on the front page news, carrying the headlines "THE CUP IS OURS! — Greatest ever yachting triumph. Winning the cup, the Aussies hailed as best in the world", and it happened 16 years before the victory of America's Cup.
All about sailing of Australian recent successes can be traced back to that breakthrough.
Now, this weekend, the Sydney Harbour will be awash with old salts as the sailing will celebrate the 50th anniversary of that 1967 victory.
The regatta organized to celebrate the milestone laid by these sailors will witness the four of the original sailors who were the three yachts and made comprised the team will take part in a three-day regatta.
Two of the three wooden yachts that represented Australia in 1967, Mercedes III and Caprice of Huon, will be part of the fleet, and it will be accompanied by 20 other yachts which were the part of various campaigns Admiral's Cup between the year 1965 and 2003.
Doug Paterson and Octogenarians Wigan, who crewed on Caprice of Huon, will also be the part of the classic post-war yacht, and 90-year-old former owner Gordon Ingate will also be there to celebrate the victory of history.